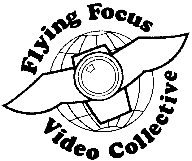 Flying Focus Video Collective
PMB #248 - 3439 NE Sandy Bv
Portland, OR 97232
(503) 321-5051, (503) 239-7456
ffvc@agora.rdrop.com
http://www.rdrop.com/~ffvc January 2001 Newsletter

---
Iraq Sanctions Weaken, US Customs Returns Confiscated Videos
In July, 2000, Flying Focus member Dan Handelman announced that he had received back from U.S. Customs all of his film and video of Iraq which had been seized in 1997. Dan traveled with the group Voices in the Wilderness to deliver medicine to Iraqi children suffering under the U.S./U.N.-imposed embargo, which has caused the deaths of hundreds of thousands of Iraqis since 1990.
After the ACLU of Michigan and the Center for Constitutional Rights filed a lawsuit in September, 1999, Customs agreed to settle out of court, return all of the seized items, and pay damages and attorney's fees of $15,000*.
In "People's Victory: U.S. Returns Confiscated Video of Iraq" (VB #36.4), Dan shows clips from the 6 hours-plus of footage which had been taken out of the public spotlight for two and a half years. As an ACLU-Oregon staff person notes on the program, this was a victory for the First Amendment. The U.S. was claiming the videos were "goods or services of Iraqi origin" rather than constitutionally protected free speech.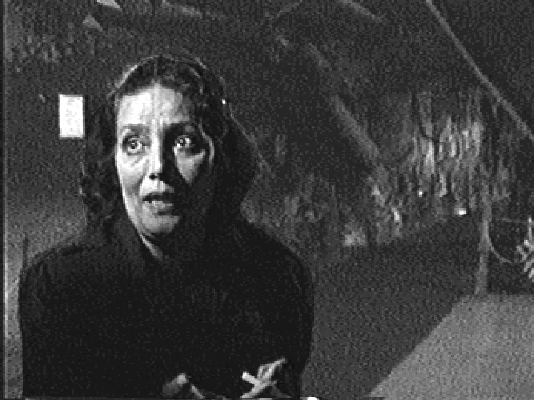 Dan also rounded out his four-part series based on the October 1999 National Organizing Conference on Iraq Sanctions. In "U.S. Propaganda: Iraq in the American Media" (Part 3, VB #35.13), three panelists discuss the bias of the so-called free press in its mainstream incarnation. Robert Jensen of the University of Texas in Austin notes that a number of factors including tremendous political pressure keep journalists from printing the whole truth. Hussein Ibish of the American-Arab Anti-Discrimination Committee shows how the movie "Three Kings" humanizes Iraqis yet manages to be bad for the anti-sanctions movement. Ali Abunimah of the Arab-American Action Network of Chicago relates abuses in the American press, including how focusing on one man (Saddam Hussein) distracts from the struggles of 22 million others.
In "Organizing Faith Communities Against Iraq Sanctions" (Part 4, VB #36.13), a minister and a nun from the Detroit area describe their uphill efforts to get their congregations to pay attention to the tragedy in Iraq from a moral perspective. A Muslim staff person from LIFE for Relief and Development explains how their aid efforts came about through organizing in mosques, and an activist with Global Muslims for Peace and Justice in California cites passages of the Koran urging people to take action when they see injustice.
All four parts together (including "Getting Resolutions Passed" and "Prof. Richard Garfield: The Oil-for-Food Program") are available for a donation of $28, as opposed to the ordinary suggested donation of $9 per half-hour show. See our new catalog insert for other information on ordering tapes.
* After covering expens